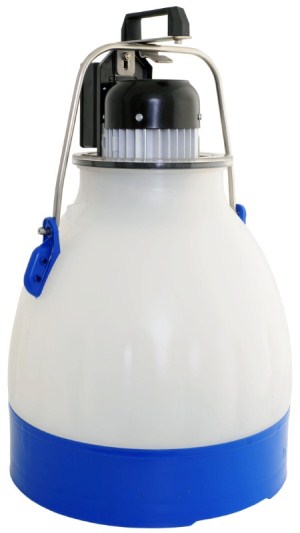 The vertical butter churn has been conceived and produced to obtain butter from cream, exploiting the effect of centrifugation. It consists of an electrical monophase motor), of a food-safe nylon stirring plunger with stainless steel shaft and of a food-safe nylon breakflow.
The butter churn could be a perfect tool to prepare calves' milk too: the farmer only needs to add milk powder, hot water before activating it. Meanwhile he can spend time on other activities till the end of the process. The butter churn operation grants an homogeneous result and a perfect nourishment, which helps avoiding eating disorders for the animal.
Thanks to these technical features and to the set-up of the elements, the butter churn is highly cleanable and very easy to operate. The butter churn use is suggested with Ecobucket*.
*Ecobucket not included